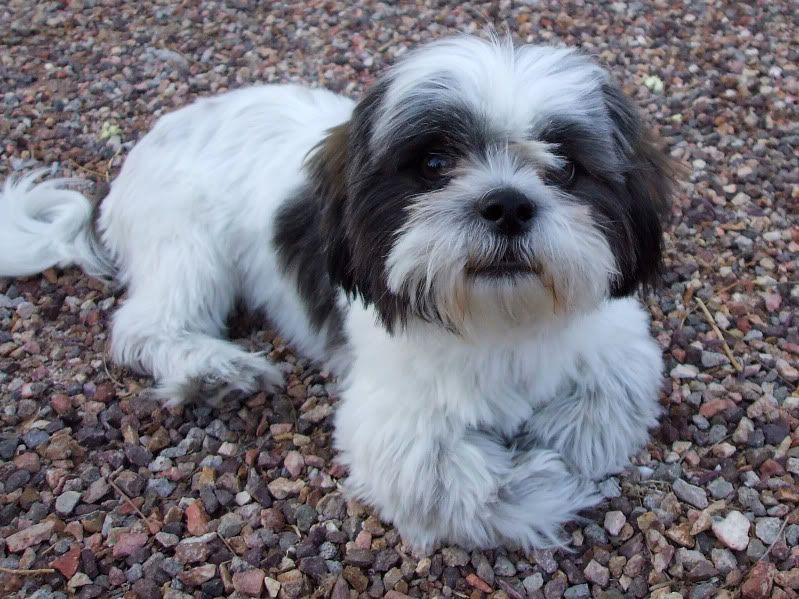 May 14, 2008 6:54 PM (PST) - Las Vegas, Nevada
One of the most lovable characteristics about Sophie is that she can make herself comfortable even if it's on a pile of rocks (aka: desert landscaping) as long as it's close to you. 'Baby girl' is a 'big-time' pack lover who just wants to be 'in the mix'. Sophie's behavior twinkles in her eyes when she helps you see why life can be so beautiful to experience with others.

If someone you know could use some companionship - shih-tzus are unconditional lovers that will keep you busy. Sophie gets 1-2 baths per week, walks every day and Sophie pays her portion of the rent with cuteness, love and lots of kisses.